Beautissima is a Permanent Make-Up business built from my passion for helping women and men to maximise their physical assets and simply look and feel BEAUTIFUL.
Over the years I have become more and more interested in what makes a person beautiful. In particular, how perceptions of beauty differ significantly across different cultures and between genders. Realising that the eyes and lips are two distinct features that affect everyone's perception of beauty, sparked my interest in how makeup can be used to enhance those key facial features. It was while seeking a solution to my own over-plucked eyebrows that I first discovered Permanent Make-Up.
Realising that the difference that permanent brows made to my own face and confidence, I decided to study the techniques developed by one of the forerunners of permanent makeup, Karen Betts of Nouveau Contour. I achieved the highest qualifications attainable for Permanent Make-Up/Permanent Cosmetics and quickly became an established Elite Artist. Having achieved all the practical qualifications, I became a member of the Society of Permanent Cosmetics Professionals (SPCP) and am now a Certified Permanent Cosmetics Professional (CPCP).
I have invested in state of the art equipment, the highest quality products, all the appropriate licences, insurances and a sterile environment at my clinic in Worcestershire.
My clients can be 100% confident that no corners have been cut - it's not a business you can (or should) do from home as you need dedicated approved facilities.
At Beautissima, I give my customers the helping hand they need to feel a million dollars every day. Young people, older people, different backgrounds, different reasons for wanting changes to their features - the diversity of my clients means that no two days are the same. One day I'll be dealing with a well-known personality and the next someone who wants to look like a well-known personality.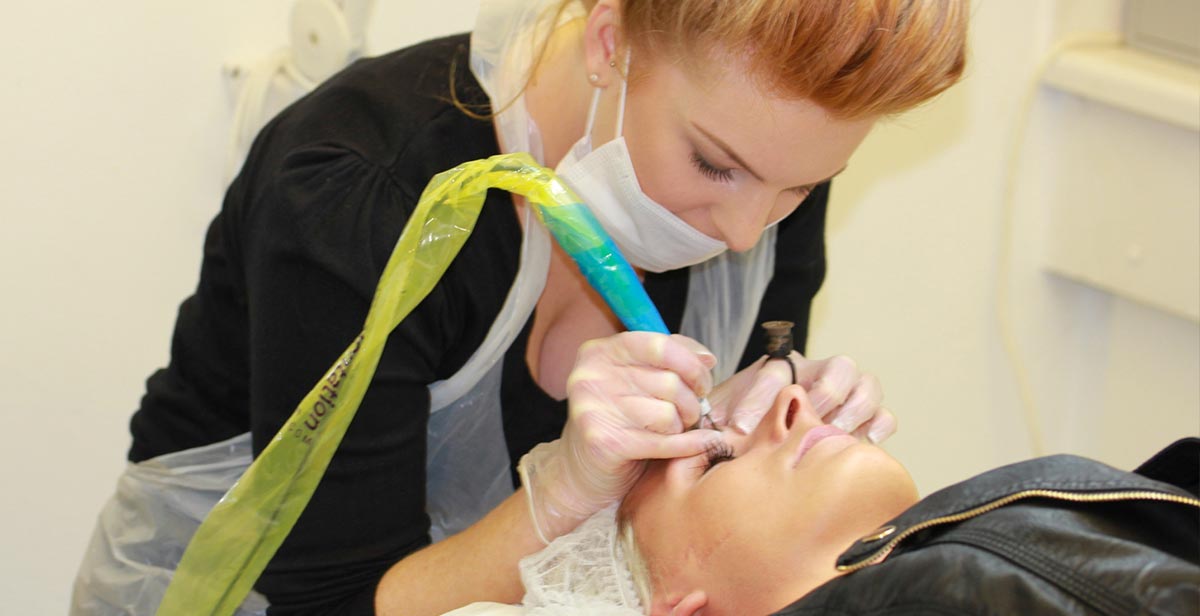 Every treatment is as different as the person walking through the door. I work closely with every client to develop the best solution for him or her. This brings real moments of satisfaction (for me and my clients).
My aim is to create exceptional Permanent Make-Up for eyebrows, eyes, and lips. My artistic approach ensures a bespoke treatment for every client and no treatment is ever the same. I tailor each treatment to each client as it depends on different facial features, bone structure and skin texture.
When I see the smile on my clients' faces after I've finished their treatment, it makes my job so worthwhile to know that I have made a real difference to how they feel about themselves. They leave with a new-found confidence in their appearance.
Take a look around the Beautissima website. It contains answers to many of your questions and before and after photo's that will help you make your decision. But probably the best way to find out whether Permanent Make-Up is for you is to book a consultation at my Worcestershire clinic.

Mellissa Brookes CPCP
Elite Permanent Make-Up Artist